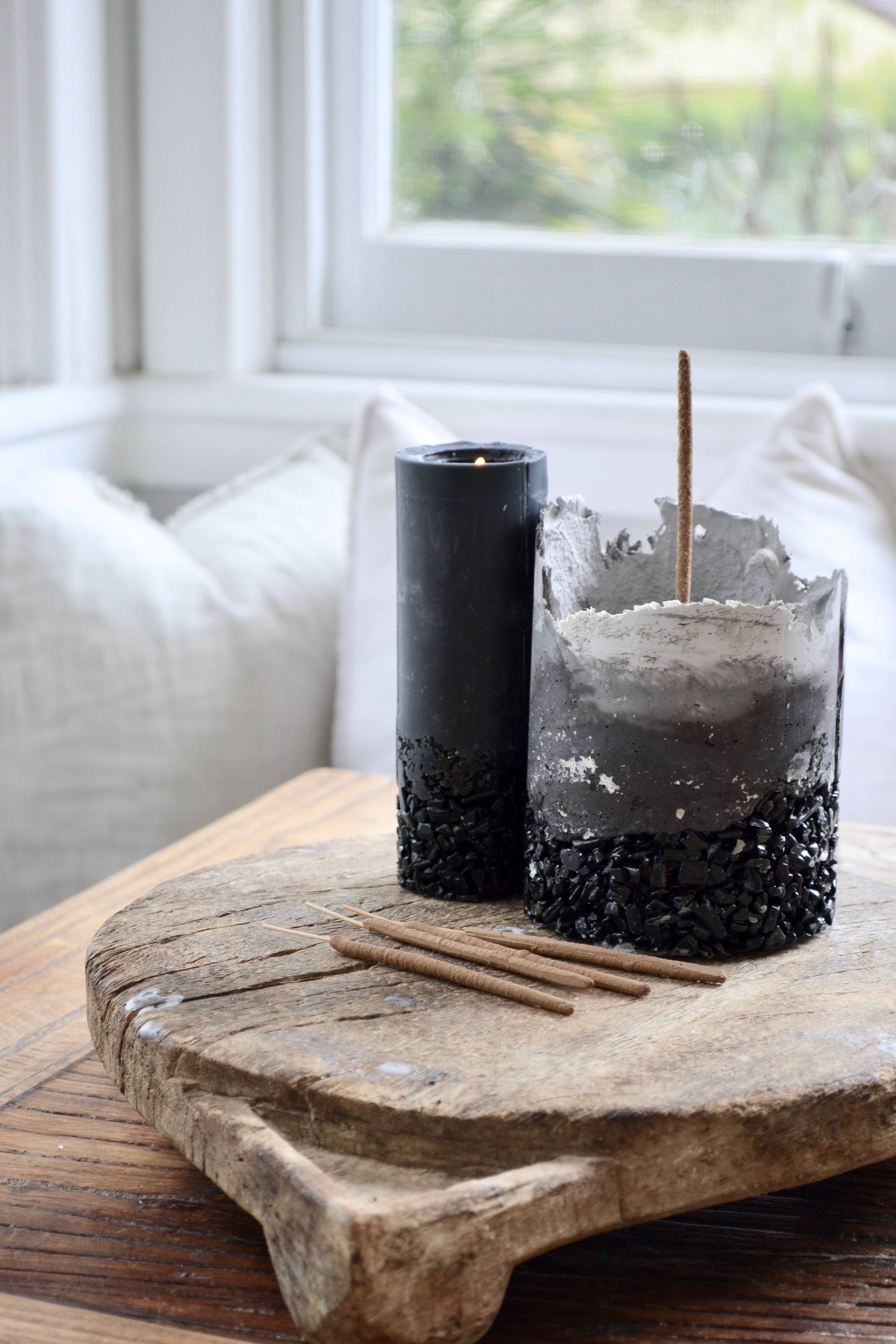 Storm - Incense Bowl
The Escape Co's Crystal Collection pieces are handcrafted by Candise in her humble studio in Sydney. Just like each one of us, no incense bowl is alike or perfect which is what makes them so magical.
Each incense bowl is a unique mix of Black Tourmaline crystal infused concrete, specifically designed for burning incense sticks and cones. Each bowl is hand tied in a beautiful piece of linen fabric, set with a cotton string swing tag and raw crystal pendant.
Tourmaline is a very protective and grounding stone. It protects against all negative energies. It encourages a positive outlook on life and is a great grounding crystal for meditation and healing.
Colour: Black, Charcoal and grey tones
Crystal: Black Tourmaline
Size: Approx 10cm (w) x 8cm (h)
Approx 300gm of black fine sand is provided to catch all ash from burning incense
sold out
The Escape Co's designs are made by hand to order. Please allow up to 15 business days for processing and delivery. Delivery times may vary.
These candles are hand-crafted + hand-poured in Sydney. Please be aware that all products are delicate in nature + all candles must be held by the base of the candle only. All candles are made from 100 percent clean soy + plant based wax. Soy wax is very soft + must not be sitting in direct sunlight or heat.
Please read the candle care instructions that is supplied with all purchases or alternatively you may read all candle care instructions on the website under the CANDLE CARE section.